Al Qaeda Rebels in Syria DO Have Chemical Weapons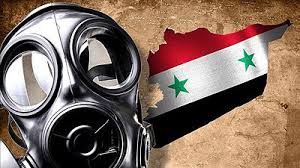 We've extensively documented that the Syrian rebels do have access to chemical weapons.
It turns out that a classified U.S. military document says the same thing.
A former senior security policy analyst in the office of the secretary of defense, F. Michael Maloof, reports at WND:
In a classified document just obtained by WND, the U.S. military confirms that sarin was confiscated earlier this year from members of the Jabhat al-Nusra Front, the most influential of the rebel Islamists fighting in Syria.