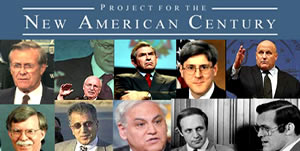 This documentary, produced by Massimo Mazzucco, provides the missing link for the truth about 9/11. The missing link is MOTIVE. If you cannot imagine why anyone in government would want to cover up essential evidence, then wonder no more. A terrorist attack was exactly what the members of PNAC hoped for to justify a massive military incursion into the Middle East, all of which was planned long before 9/11.
You will witness decades of maneuvering for the control of oil and gas resources and see, first hand, incredible war profits on a scale much greater than ever before in history. Even if you are familiar with some of these events, this is the first time all of them have been brought together in one place.
This is one of the best 9/11 documentaries and everyone should watch it. Please share it.
Watch the Video Here